Nick Cannon -- Victim of Hot Girl Avalanche
Nick Cannon
Victim of Hot
Girl Avalanche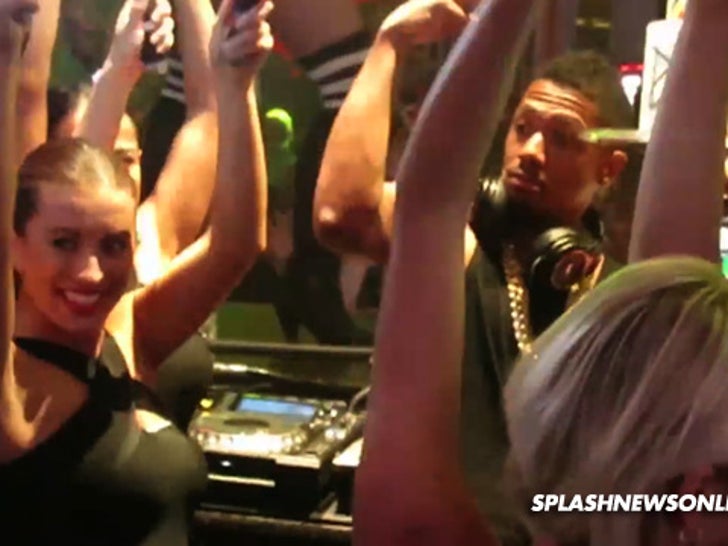 Nick Cannon was caught inside a giant avalanche in Las Vegas this weekend ... but there was no snow.
Cannon is clearly enjoying the single life ... and proved it by spinning a 2-hour set at Drai's Sunday night -- capped off by a bunch of hot chicks filling up every nook and cranny of his DJ booth.
Nick was seen chatting it up with various girls throughout the night when he wasn't behind the turntables ... and it seems like the name Mariah is starting to become an afterthought.