University of Arizona -- Blasts 'Cowards' Who Threatened Kicker
University of Arizona
Blasts 'Cowards' Who Threatened Kicker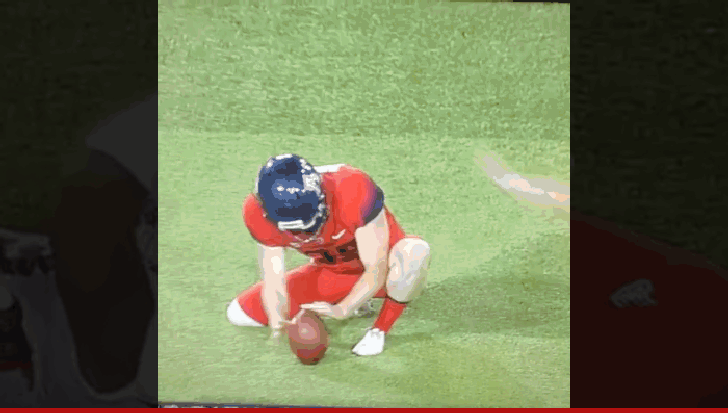 EXCLUSIVE
The University of Arizona football program is rallying around kicker Casey Skowron -- after he started to receive death threats for missing the game-winning field goal against USC last week ... TMZ Sports has learned.
Skowron shanked a 36-yarder as time expired on Thursday -- resulting in U of A's first loss of the year ... and knocking the team out of the Top 10.
Skowron began receiving angry messages via Twitter ... one person wrote that she hopes Casey and his whole family "dies of cancer."
But TMZ Sports has spoken with multiple people from the U of A football program who tell us they have Skowron's back no matter what.
"We stand by him 110% percent," linebacker Scooby Wright III tells us ... "he is our kicker and most of all a great person and a great teammate."
We also spoke with Associate Athletic Director Molly Omara who tells us the people behind the threats are "just cowards who are targeting a 20-year-old student athlete."
She adds, "He knows he's got the team and his football family's support."