Snoop Dogg vs. Iggy Azalea -- Dogg Pound Bites Back... Iggy's Not On Snoop's Level
Snoop Dogg vs. Iggy Azalea
Dogg Pound Bites Back
Iggy's Not On Snoop's Level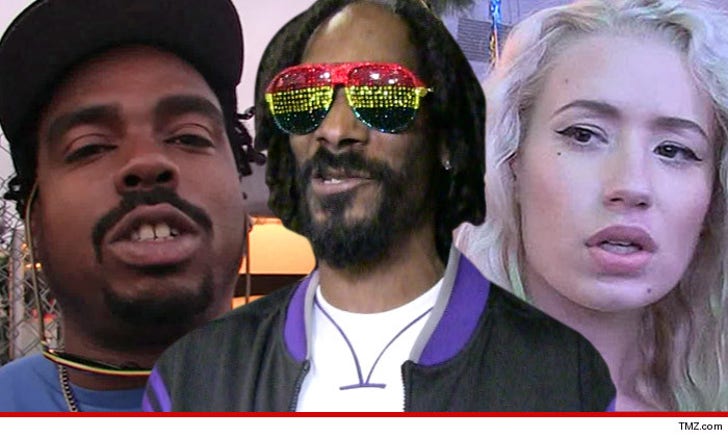 EXCLUSIVE
Iggy Azalea needs to learn her place in the rap world -- at the bottom -- because she has NO business beefin' with top dogs like Snoop ... so says Dogg Pound rapper Daz Dillinger.
The photo showed an albino-looking woman with the caption, "Iggy Azalea no make up." Iggy responded by calling Snoop an ass for posting such a mean pic.
He also calls her a liar ... for claiming her bodyguard saved the life of Snoop's friend in a hotel fire in Canada. Daz says HE was the one who kicked down the door and saved the guy's life ... while Iggy's bodyguard had already left with her.
Daz says Iggy should just shut up, adding, "Bitch needs to stay in her place before we get Nicki Minaj, the real rapper, on her ass!"

12:45 PM PT -- Snoop continues to hammer Iggy ...