'Dancing With the Stars' -- Keep Your Hands Off Our Dancers
'DWTS'
Keep Your Hands Off Our Dancers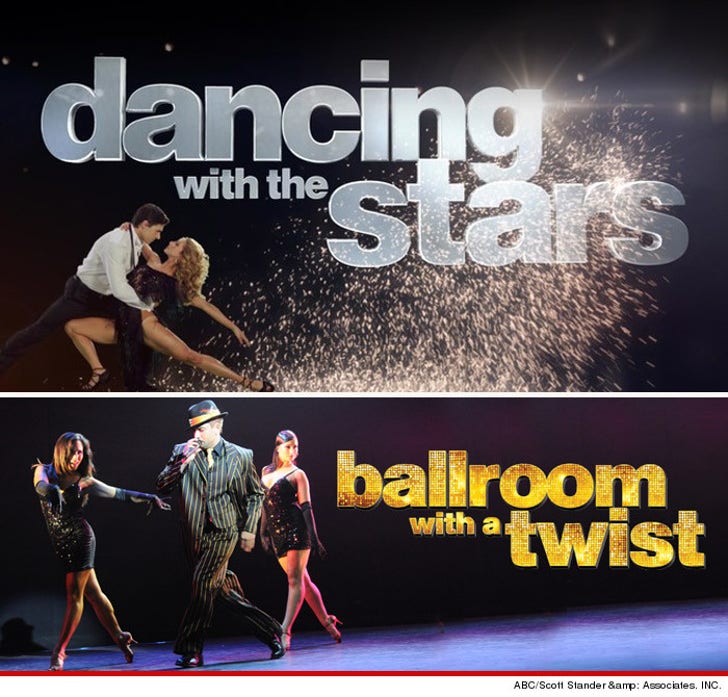 EXCLUSIVE
"Dancing With the Stars" wants the competition to know ... they're the head pimp in the dancing game ... and they're going after a rival show for stealing their look and their pro dancers.
There's a live performance stage show called "Ballroom with a Twist" that tours around the U.S. -- but it features a bunch of "DWTS" dancers ... like Peta Murgatroyd, Tony Dovolani and Val Chmerkovskiy (Max's little bro).
The BBC, which owns "DWTS," is suing Scott Stander -- whose company produces "Ballroom with a Twist" -- because those dancers can't work side gigs for a competing show without approval ... according to the suit.
The BBC also says it's pissed 'BWAT' is using 'DWTS' styled graphics to promote the show ... and perhaps the ultimate insult -- in the dancing world, we're guessing -- 'Dancing' alum Louis Van Amstel choreographed the upstart live show.
The BBC wants to shut down the copycat promos, and they want their dancers back. In other words ... beat it, we've got this corner on lock!