Joan Rivers -- Sources Say Someone Screwed Up
Joan Rivers
Sources Say
Someone Screwed Up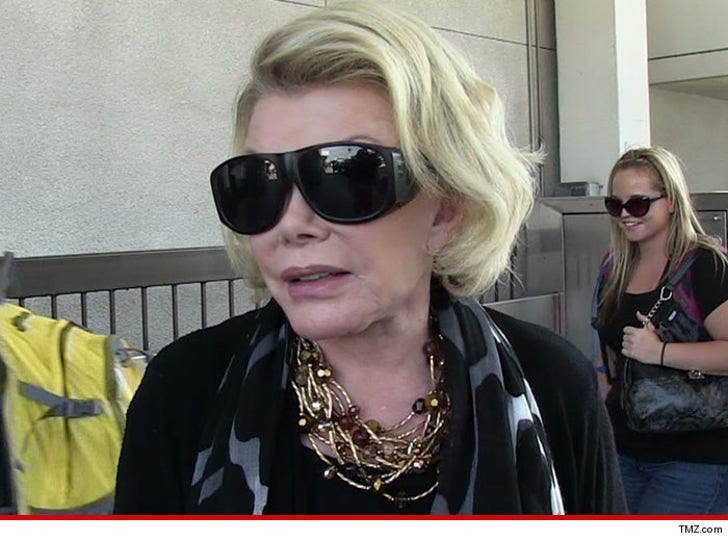 EXCLUSIVE
Someone did something wrong in the medical procedure that led to Joan Rivers' death ... this according to one source involved in the investigation.
The Medical Examiner has said the death was the result of a therapeutic, predictable complication. Sources tell us ... the complication did NOT involve the Propofol administered to Joan. The complication was the result of the procedure itself.
The source connected to the investigation tells TMZ ... the procedure was actually completed when Joan suffered brain damage from a lack of oxygen.
Our source says there were no "underlying causes or contributing factors" involving Joan's health, and it appears someone was at fault. There's still an investigation and a big issue is whether her oxygen levels were being properly monitored.
We're told people in Joan's life have keyed in on the word "predictable" ... they think it could be a focal point in a possible malpractice action because predictable could also mean preventable.