Katy Perry -- Cheesy B-Day Wish Comes True
Katy Perry
Cheesy B-Day Wish Comes True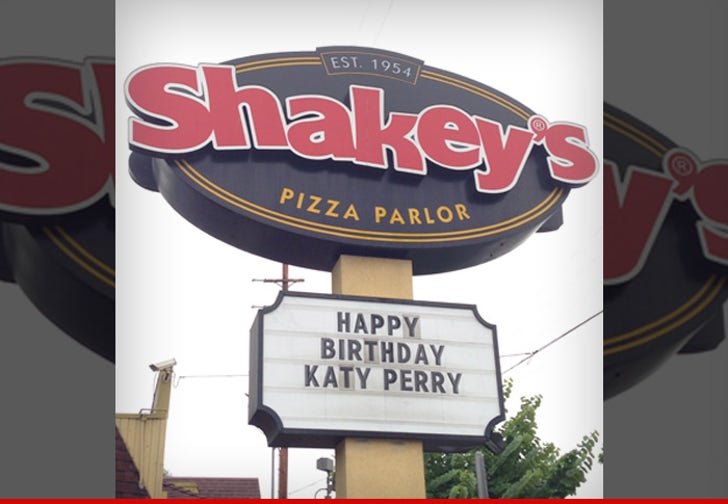 Exclusive Details
Ask and ye shall receive ... if you're Katy Perry and your dream is to have a giant pizza-themed birthday celebration.
The pop diva turns 30 in a few days and tweeted that all she wanted was her name on the marquee of the Shakey's Pizza parlor on Santa Monica Blvd. in Los Angeles.
The chain obliged Monday morning ... and a rep for the company tells us they're taking it a step further -- they plan on posting a b-day message on the marquee of all their California locations.
We're told the pizza spot also wants to name a pie after Katy, and throw her a birthday bash -- but so far, there's no firm plan in place with Team Perry.