NHL Star Slava Voynov -- I DIDN'T BEAT MY WIFE ... Says Cops Misunderstood
NHL Star Slava Voynov
I DIDN'T BEAT MY WIFE
... Says Cops Misunderstood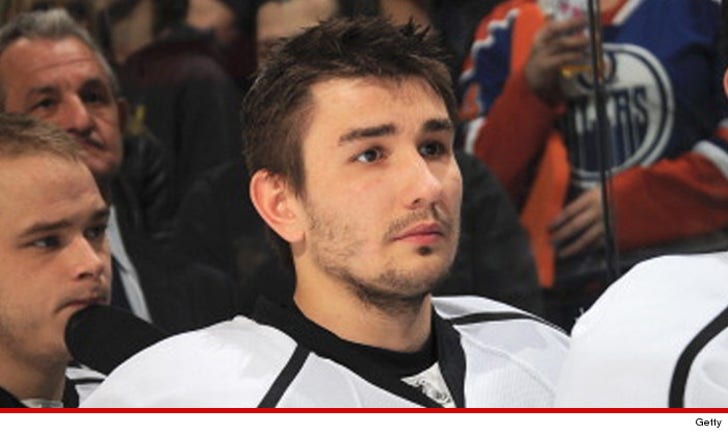 EXCLUSIVE
L.A. Kings star Slava Voynov is adamant he did NOT attack his wife -- and claims cops simply misunderstood his wife's explanation for her injuries because she doesn't speak English.
TMZ Sports spoke with Slava's attorney Craig Renetzky, who tells us he met with Slava and his spoouse after the NHL star was arrested for domestic violence in L.A. on Monday -- saying the whole thing is a real-life case of "lost in translation."
Renetzky says he spoke with Voynov's wife using a Russian interpreter -- and "after this detailed interview, it became abundantly apparent to me that there was a misunderstanding by the police as to what actually occurred."
So what happened? We're told his wife is adamant she "fell down" ... and that's why neighbors heard her crying. Slava's attorney says she tried to explain that to police ... but cops got the wrong impression and arrested Slava.
"It is my hope that when the police conclude their investigation they will realize that there was no criminal activity on the behalf of Mr. Voynov," Renetzky tells us.
"Charges are not warranted in this case. My client is also hopeful that the NHL will conclude its investigation promptly and will likewise allow him to join his team."