Oscar Taveras Dead -- St. Louis Cards Outfielder Killed In Car Crash
Oscar Taveras
St. Louis Cards Outfielder
Killed in Car Crash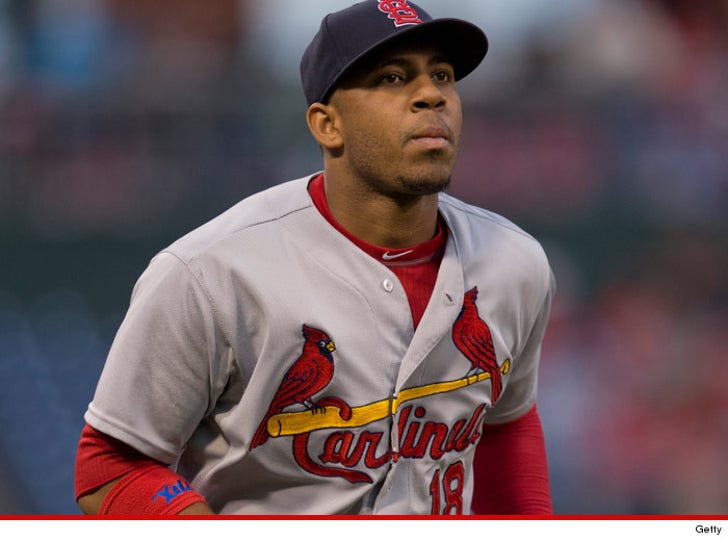 Breaking News
St. Louis Cardinals outfielder Oscar Taveras -- a 22-year-old rising star -- died Sunday in a car crash in the Dominican Republic.
According to a rep for the team, Taveras was driving the car -- with his girlfriend on board -- when he lost control and the car went off the road. Oscar's girlfriend also died in the wreck.
Officials are investigating the cause of the wreck -- though local police say rainy conditions may have been a factor.
Oscar's teammate Kolten Wong went to Twitter moments ago and wrote, "Wow! My heart truly hurts to hear the passing of Oscar! I've played with him every year and we truly lost a great person! #RIPOscarTaveras"
Oscar was a rising star in the MLB -- and most recently hit a home run during Game 2 of the NLCS against the SF Giants.