Angelina Jolie -- Rescues Fan from Crowd ... Then Snaps Selfies! (VIDEO)
Angelina Jolie
Rescues Fan from Crowd
Then Snaps Selfies!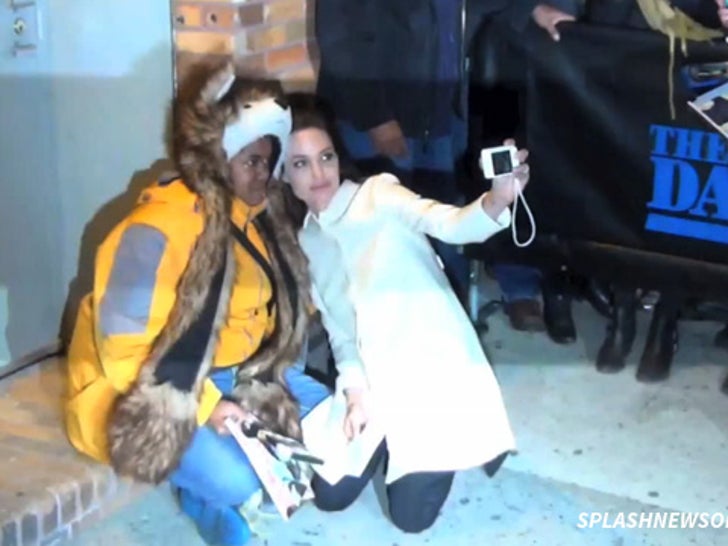 Angelina Jolie came to the aid of a fan who was being crushed by a mob hounding Angie for autographs ... then made the woman's day by snapping the coolest selfie ever.
Angie was leaving "The Daily Show" Thursday night when a fan got overwhelmed in the crowd and started screaming she was having a panic attack.
Jolie immediately singled out the woman, and had security pull her out. That's when AJ really turned on the charm ... wiping away the woman's tears, and moving in for the selfie.
Saint Angie's generosity was only upstaged by that awesome wolf hat.