Johnny Manziel -- My Bday Cake ... IS MONEY!!
Johnny Manziel
My Bday Cake ...
IS MONEY!!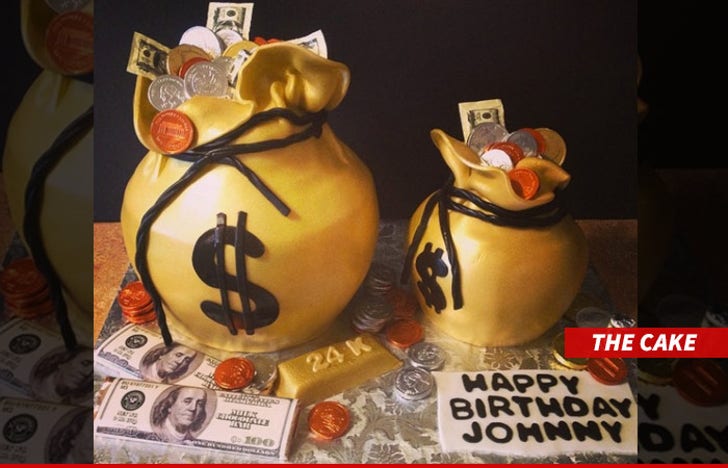 Exclusive Details
Johnny Manziel's birthday cake game just went NEXT LEVEL ... 'cause the guy celebrated his big 22 with a 45-pound MONEY CAKE ... TMZ Sports has learned.
Johnny's friends hit up Colossal Cupcakes in Cleveland -- which has baked for stars like Kyrie Irving and Joe Haden -- and ordered up a custom dessert for the new Cleveland Browns starting QB.
We spoke with CC owner Kelly Kandah who tells us it took 2 days to sculpt the double chocolate fudge cake ... which included edible gold bars and gold coins.
Final bill for the 45-pound monster ... $600!