William, Kate, Beyonce, Jay Z ... Royalty, Meet Royalty
William, Kate, Beyonce, Jay Z
Royalty ... Meet Royalty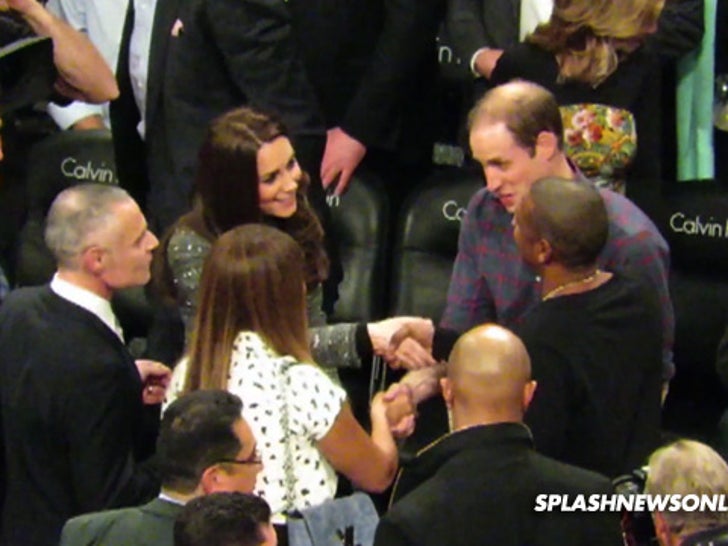 THIS is a sight to behold ... in the middle of the Cavaliers/Nets game Monday night ... British security swarmed the hardwood as Prince William and Kate Middleton held court ... for Beyonce and Jay Z.
You gotta watch the video ... at the end of the 3rd quarter at Barclays Center in Brooklyn, the crowd roars as Jay and Bey saunter across the court to waiting royalty.
The 2 girls yak it up as the guys chitchat ... and it's all captured on the Jumbotron.
And the piece de resistance ... Jay's BB move as he crosses back.