Washington Redskins -- Fight Breaks Out at Practice ... With the Media Watching (VIDEO)
Washington Redskins
Fight Breaks Out at Practice
With the Media Watching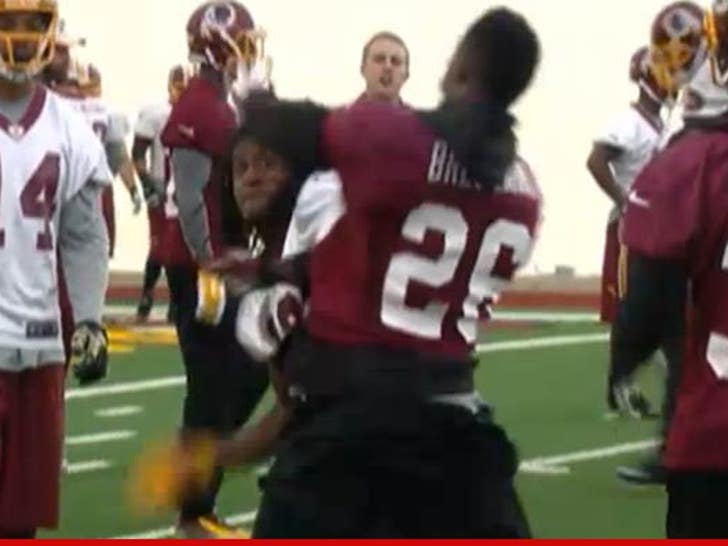 Two Washington Redskins threw haymakers at each other during practice Wednesday right in front of the media -- and you thought the Skins ran out of ways to embarrass themselves.
The fists started flying during drills between receiver Andre Roberts and corner Bashaud Breeland. A few wild swings were thrown before players and coaches came in and separated the guys -- but they never came together to shake or hug it out.
The team kicked out all cameras right after the brawl.
Sitting at 3-10 ... the Skins should bottle up some of that fight for Sundays.