Ray & Janay Rice -- Handcuffed and Making Out After Elevator Fight
Ray & Janay Rice
Handcuffed and Making Out
After Elevator Fight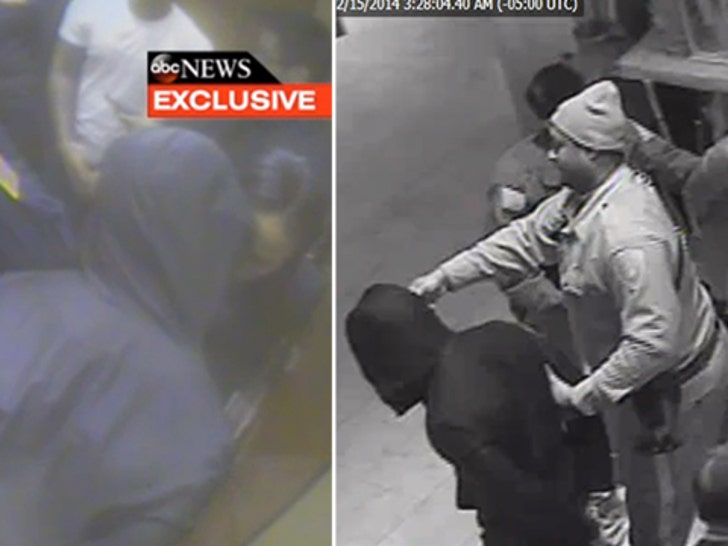 More ABC News Videos | ABC World News

Ray Rice and then fiancee Janay Palmer were handcuffed the night of the Atlantic City elevator fight ... and even kissed each other in an elevator as police escorted them out of the casino.
The surveillance video posted by ABC News shows cops seated with Ray and Janay at separate tables in the Revel Hotel and Casino.
About 1 minute into the video police start to walk Ray and Janay out, they put them both together in the same elevator. Remember this isn't long after Ray knocked out Janay in an elevator.
Both Ray and Janay were arrested for assault, but charges were quickly dropped against Janay.