Hurdler Michelle Jenneke -- Drops New Ass Video
Hurdler Michelle Jenneke
Drops New Ass Video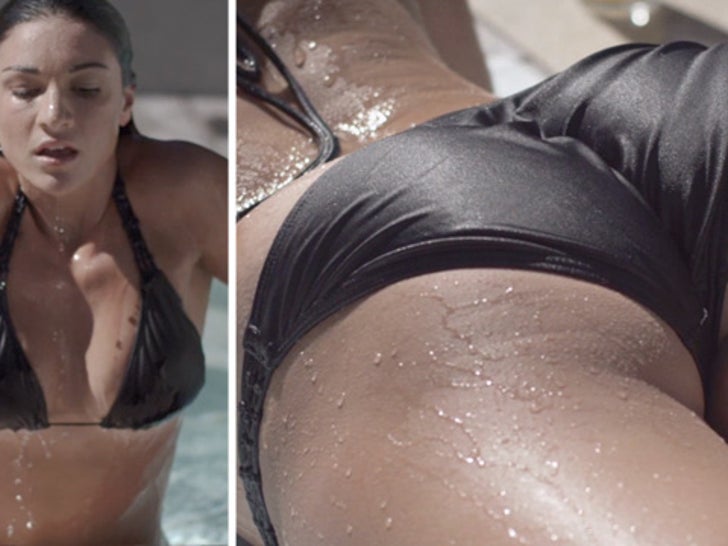 Australian hurlder Michelle Jenneke -- the woman who's cute jiggly warm up dance captured the hearts of pervs everywhere -- is turning it up a notch ... in a steamy new video for WorldstarHipHop.
Here's what you need to know:
Michelle runs bleachers ... in booty shorts.
Michelle trains ... in booty shorts.
Michelle hangs out in a bikini (which are booty oriented by default)
Michelle does her famous warm up dance, then hurdles, in shorts that prominently display -- you guessed it -- her booty.
The final scene ... a group of black guys applaud (we're not making this up).