Lindsay Lohan -- I'm the Queen of Car Crashes ... So I'm Selling Insurance!
Lindsay Lohan
I'm the Queen of Car Crashes
So I'm Selling Insurance!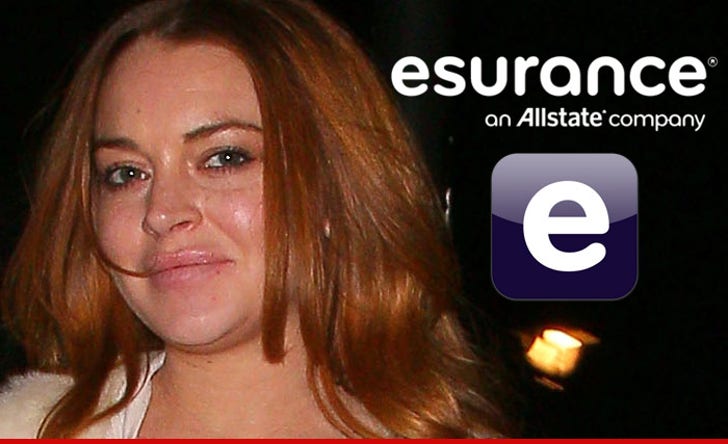 EXCLUSIVE
Lindsay Lohan got a new gig and this one makes you hit your head it's so obvious ... she's becoming a TV pitchwoman for car insurance.
We've learned Lindsay is shooting a commercial for Esurance, a subsidiary of Allstate, which gives you online or telephonic rate quotes.
We're told Lindsay is shooting the commercial in Long Beach and we're guessing it might just run during the Super Bowl.
Lindsay knows plenty about insurance, because she's made a slew of claims. You'll recall back in 2007 she drove up a median and was arrested for DUI. Later that year she was arrested again after a wild ride on PCH where she allegedly took several dudes hostage. She was busted for DUI ... unclear if there was car damage.
In 2012 Lindsay hit a car outside a club. And later that year she slammed into an 18 wheeler on PCH, claiming her brakes failed. Still later in 2012 she struck a man outside the Dream hotel in NYC.
Gotta say ... Esurance must be great, because if they take care of Lindsay you'll surely be in good hands.