Jon Stewart -- Kicks Seth Rollins In the Balls!
Jon Stewart
Kicks Seth Rollins In the Balls!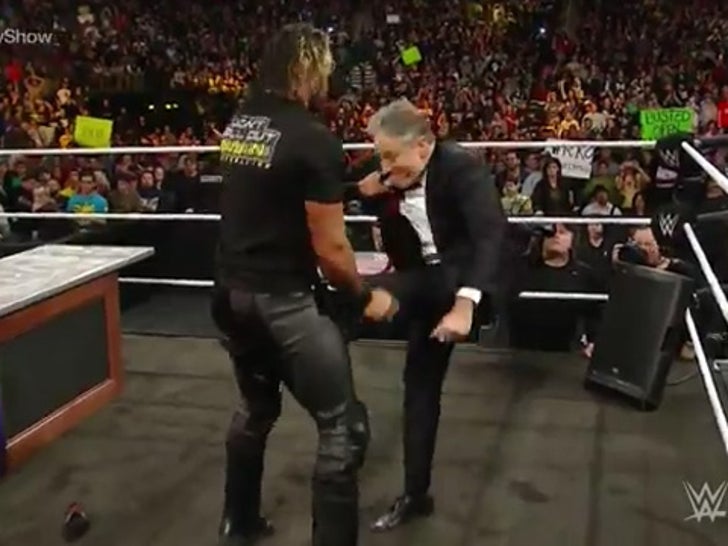 160 pounds of dynamite exploded right in Seth Rollins' bean bag Monday night ... when Jon Stewart delivered an effective low blow right in the middle of "Monday Night Raw."
Stewart had just finished berating Rollins in front of a live crowd in Newark, NJ -- the latest round of trash talk in their public spat.
But when Rollins decided enough was enough and started roughing up "The Daily Show" host in the ring -- Stewart took advantage of a distraction ... and kicked Seth's balls up into his throat.
Someone get that man some ice.