LaGuardia Plane Skids -- NY Giants Player On Flight ... 'I Shoulda Stayed Home'
LaGuardia Plane Skids
NY Giants Player On Flight
'I Shoulda Stayed Home'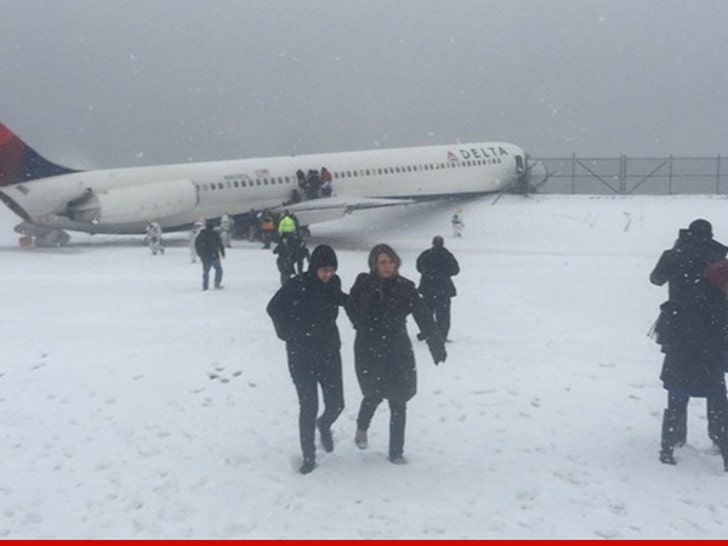 Instagram
NY Giants tight end Larry Donnell was aboard the Delta airlines flight that skidded off the runway at LaGuardia Airport moments ago ... and says he KNEW he shoulda stayed home this morning.
Not one of the 149 passengers on board suffered any serious injuries when the plane was coming in for a landing and skidded off the runway. It eventually crashed into a snow bank and came to a stop.
When Donnell got off the plane, he did what most people would do ... took a pic ... and posted the caption, "Look at this s**t! Knew I shoulda stayed my ass at home."
Donnel released a statement after the ordeal, saying, "I'm blessed to be safe and sound after our plane skidded off the runway at LaGuardia airport today. I feel fine physically and hopefully all the other passengers did not have any significant injuries."
He continued, "We were all shocked and alarmed when the plane started to skid, but most importantly, as far as I know, all of the passengers and flight crew were able to exit the plane safely."