Daniel Gibson -- I'm An Ex-NBA Poet ... I Bet You Didn't Know It
Daniel Gibson
I'm An Ex-NBA Poet
... I Bet You Didn't Know It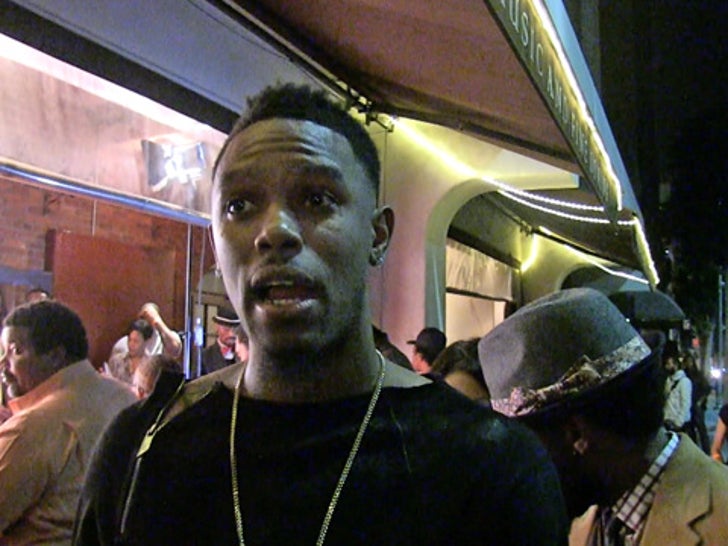 Ex-NBA player Daniel "Booby" Gibson is trading claps for snaps ... telling TMZ Sports he might never return to the NBA because he's got a burning love for poetry.
Gibson was out in L.A. recently when we asked the 29-year-old former Cavs player if he was planning on joining another squad in the future and reigniting his hoop dreams.
Check out the clip -- it's clear Booby's mind is way more Walt Whitman than Walt Frazier right now 'cause the guy seems to be all about the written word.
Hey ... the guy made over $22 million in his career, he can hit a couple open mics if he wants.