Kylie Jenner & Khloe Kardashian -- Double Date With Guys They Aren't 'Dating' (VIDEO)
Kylie Jenner & Khloe Kardashian
Double Date With
Guys They Aren't 'Dating'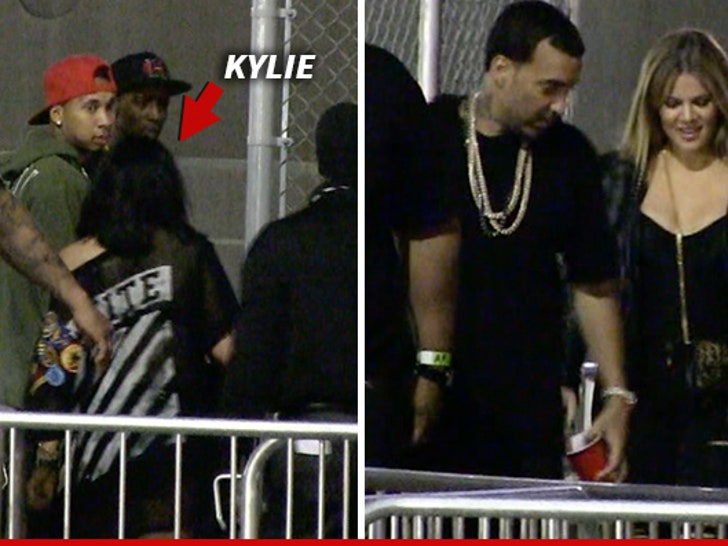 TMZ
Khloe Kardashian and Kylie Jenner went on a double non-date Sunday night with the guys who everyone says they're dating but they insist they're not.
Khloe and French Montana hit The Forum Sunday night in Inglewood to see the Chris Brown/Tyga concert. And wouldn't you know it ... Tyga arrived to the show with Kylie in tow.
Kylie and Tyga's relationship is the worst kept secret in town ... especially after Kanye West went on the radio last month and said they were in love.
As for Khloe and French ... as TMZ first reported, the two spent a few days last week in Key West. They arrived back in town Sunday morning and were met at the airport by a slew of paps.