Mississippi State QB Dak Prescott -- Cut and Bloodied At Waka Flocka Concert (VIDEO)
Dak Prescott
Cut and Bloodied
In Spring Break Brawl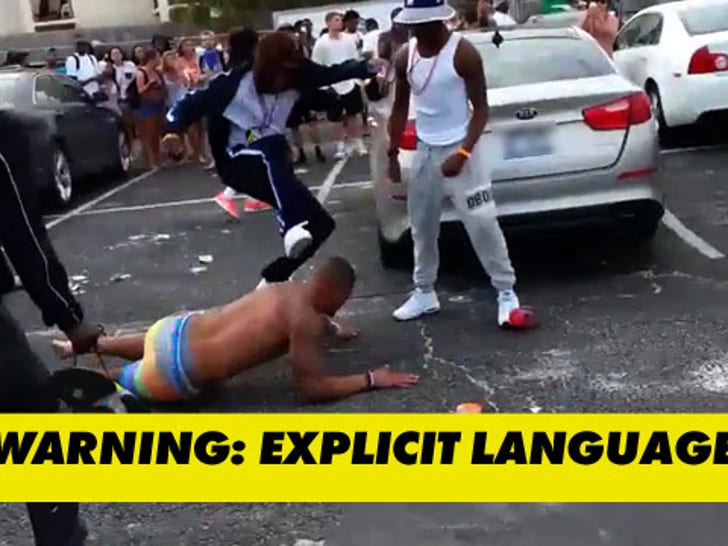 QB Dak Prescott and 2 other Mississippi State football players were attacked outside a Spring Break concert in Panama City and the video of the brawl is insane.
Prescott and his teammates were jumped at a Waka Flocka show when the chaos erupted. In the video ... Prescott -- a leading Heisman candidate for next season -- is on the ground getting stomped and seems totally dazed.
According to several Bulldogs blogs the attack was unprovoked and the injuries are not serious -- Prescott's face looks pretty messed up though.
Police have not arrested anyone yet.