Justin Bieber -- Floyd's Rabbit's Foot
Justin Bieber
Floyd's Rabbit's Foot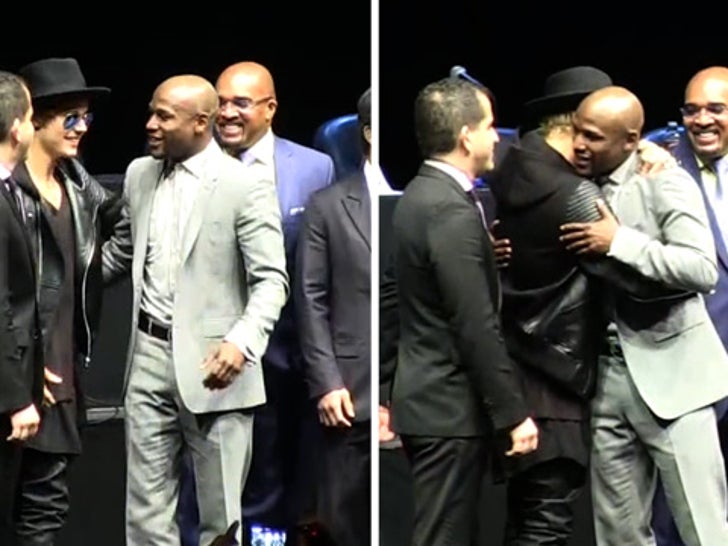 Every boxer's gotta have a lucky charm ... and for Floyd Mayweather, it's clearly Justin Bieber ... who popped up at the news conference Wednesday just in time for the photo op.
Bieber and Mayweather have been boys for years -- in fact, Justin has famously walked Floyd to the ring in previous fights.
Justin didn't sit on the stage during the speeches -- but as soon as Floyd and Manny posed with the honchos, JB was glued to his hip ... reppin' for The Money Team.
As for Manny, there were no pop stars in his crew -- then again, he does his own singing ... sorta.