Justin Bieber -- Birthday Celebration Continues ... In Vegas (VIDEO)
Justin Bieber
Birthday Celebration Continues
... In Vegas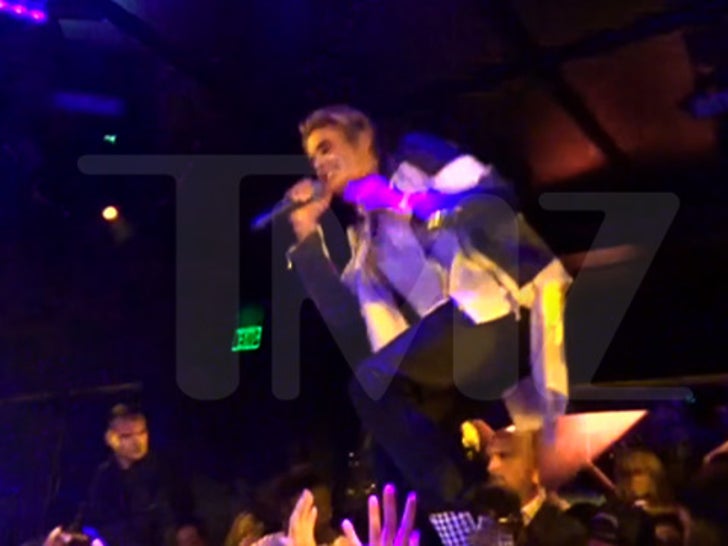 Justin Bieber is well into his 21st year, but the birthday train rolls on.
Justin -- who could drink legally March 1 -- celebrated Saturday night, singing happy birthday to himself and awesomely dancing on top of DJ Ruckus' station at the Heart of Omnia Las Vegas.
59-year-old Kris Jenner was there by herself.
As we reported ... Mally Mall told us he was going to give JB some sort of exotic feline in Sin City, but he wasn't there. Kind of weird ... the 2 are real close. We don't know if Justin got the cat.