Michelle Obama -- Sunday Worship at the Church of SoulCycle (VIDEO)
Michelle Obama
Sunday Worship at ...
Church of SoulCycle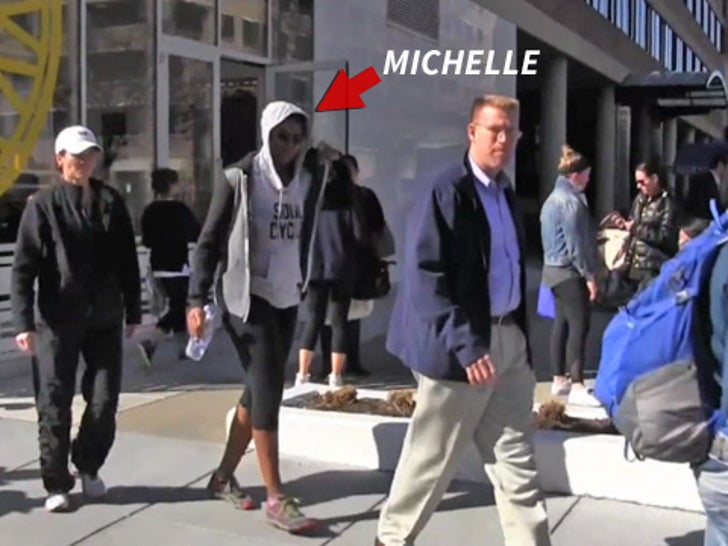 First Lady Michelle Obama has been indoctrinated into a cult -- the one where you have to wear yoga pants and sweat all over a stationary bicycle.
Yes ... we got video proof of Mrs. O's commitment to SoulCycle ... as she left a spin class Sunday. Our photog spotted her leaving the Georgetown area location in a hoodie with a few Secret Service members in tow.
One of the bodyguards was sporting a gym outfit that makes it seem like she drew the short straw ... and had to spin through her shift with the First Lady.
Michelle is ALL IN -- she's even sporting SC gear ... and she's been a regular at the D.C. location since it opened last summer. Her fellow worshipers have noticed.