Dayton Basketball Star -- The 'Pantsing' Helped Us Win
Dayton Basketball Star
The 'Pantsing' Helped Us Win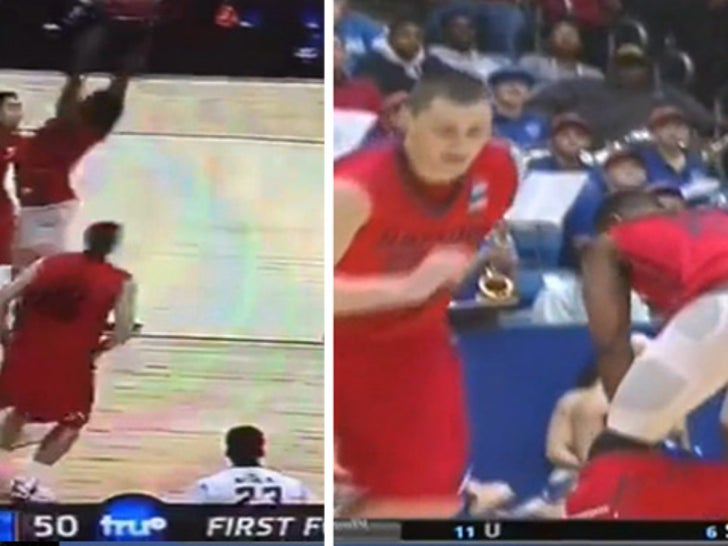 No pants? No problem! So says Dayton basketball star Dyshawn Pierre who tells TMZ Sports ... his NCAA wardrobe malfunction was a KEY FACTOR in his team's big victory!
Pierre was playing Boise State when a teammate's foot got caught in his shorts -- and he was essentially "pantsed" for the whole world to see.
But Pierre tells us it was a MAJOR turning point in the game -- because Dayton was losing at the time ... and it changed the entire team's demeanor.
"It made everybody laugh!! I think it helped relieve some of the tension."
The team went on to win the game ... and Pierre says he spoke with his parents about the situation right after the final buzzer.
"They were more embarrassed for me than I was!"
But they also dished out some parental advice -- "They told me 'Just tie your shorts tighter tomorrow."