Manny Pacquiao -- I Love Boxing ... When it's See's! (VIDEO)
Manny Pacquiao
I Love Boxing ...
When It's See's!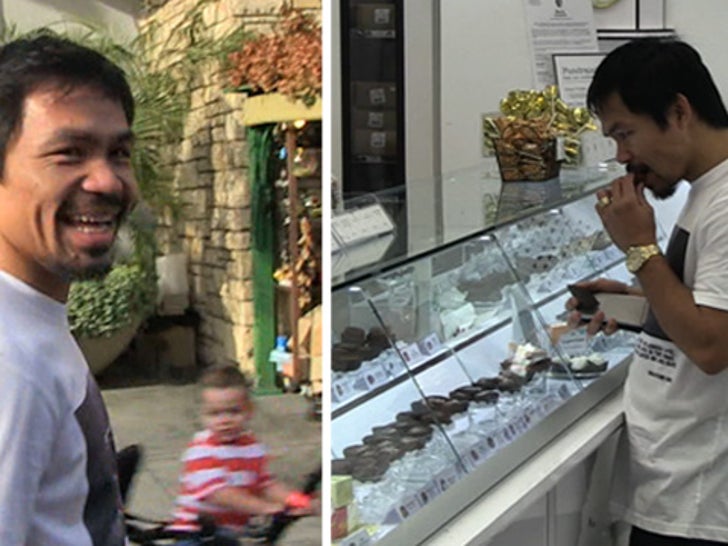 This video is awesome!!! Manny Pacquiao makes a See's Candies run and answers the following questions:
-- What's your favorite See's candy?
-- How can you patronize See's when Warren Buffett -- a huge Floyd Mayweather friend/fan -- owns the candy company?
-- How much candy are you allowed to eat when you're training for a championship fight?
-- Will you send Money a box of chocolates if you beat his ass?
Manny answers every single question. You gotta watch this video. It's so fun.