Soccer Star Gareth Bale -- Crazed Fans Attack Car After Loss (Video)
Soccer Star Gareth Bale
Crazed Fans Attack Car After Loss
[Video]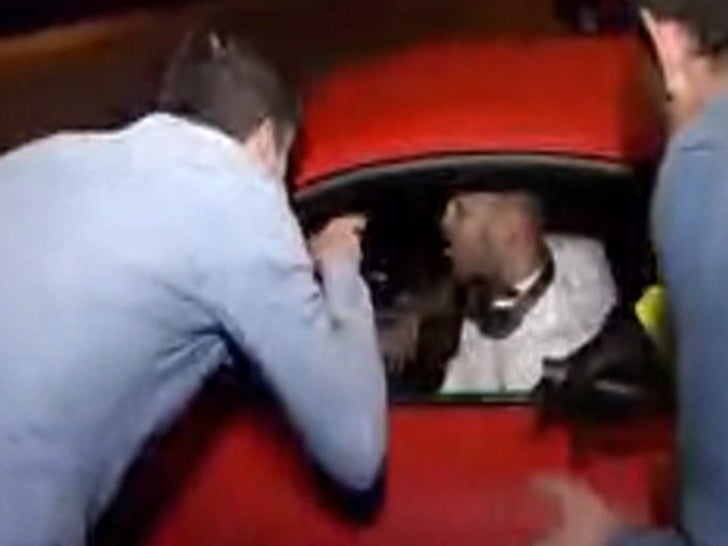 Good thing Gareth Bale is the most expensive soccer player in the world ... 'cause the Real Madrid star might need to repair a few nicks in his Bentley after a crazed fan went BERSERK on his ride Sunday.
Bale's squad was on the losing end of its "El Clásico" matchup with hated rival Barcelona this past weekend ... and after the team arrived back in Madrid, some idiot fans decided to take their frustrations out on Bale's whip as he left the club's training area.
Check out the crazy, crazy video -- the moronic "fans" not only punched and kicked Bale's car ... they went after his teammate Jese Rodriguez as well ... smacking his expensive red sports car.
At one point, Jese rolled his window down ... and it seemed he considered getting out of his car ... but ultimately drove off before the situation got worse.
Hey Gareth, plenty of good teams in the MLS ... just sayin.