Action Bronson -- Grabs and THROWS Fan Off Stage ... Fan Helps Him Do It
Action Bronson
Grabs & THROWS Fan Off Stage ...
Fan Helps Him Do It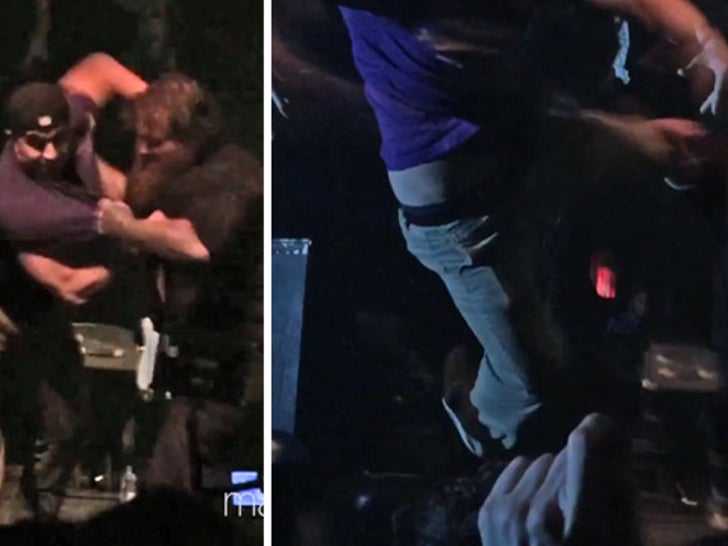 You're not enjoying an Action Bronson concert ... until Action Bronson whips your ass and chucks you off the stage -- just ask the guy who got Bronson'd in NYC Tuesday night.
Bronson was doing a record release show at Terminal 5 when the hyped up fan jumped onstage and patiently waited for Action's wrath -- which he got.
Funny thing is ... you can tell from the video the guy LOVED it, and maybe even self-propelled himself off the stage. It's actually become a thing at Action's concerts -- fans crowd surf to the stage, so he can give 'em the ole heave-ho.
Another satisfied customer.