Bill Goldberg -- My Son Will Never Join WWE ... I Forbid It!
Bill Goldberg
My Son Will Never Join WWE
... I Forbid It!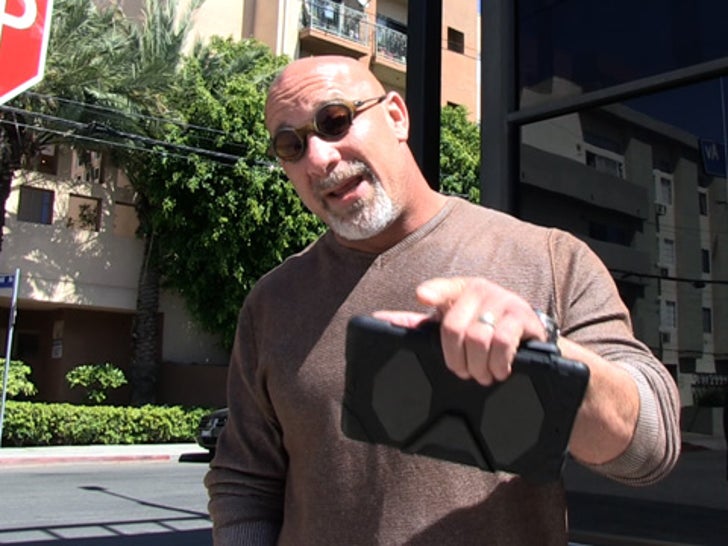 The blood is still VERY BAD between Bill Goldberg and Vince McMahon ... with the wrestling legend telling TMZ Sports there's NO WAY IN HELL he'd ever let his kid work for the WWE.
Goldberg was out in L.A. promoting Glory kickboxing ... when we asked if his 8-year-old son, Gage -- an aspiring Muay Thai fighter -- would ever follow his bone-crushing footsteps into the WWE.
"One thing's for sure ... I'll buy a company and have him work for ME before he went into the WWE."
Of course, Goldberg left the WWE on bad terms in 2004 -- and trashed Vince on his way out.
In fact, he gave an interview in 2011 saying, "I can't really say anything positive about the man. I'ts like working for a carny who's driven only by his ego."
So, what does Goldberg want his son to be when he grows up? Check out the clip.