Bill Goldberg -- Wrestling Death Was A Freak Accident ... The Sport Is Totally Safe
Bill Goldberg
Wrestling Death Was A Freak Accident
... The Sport Is Totally Safe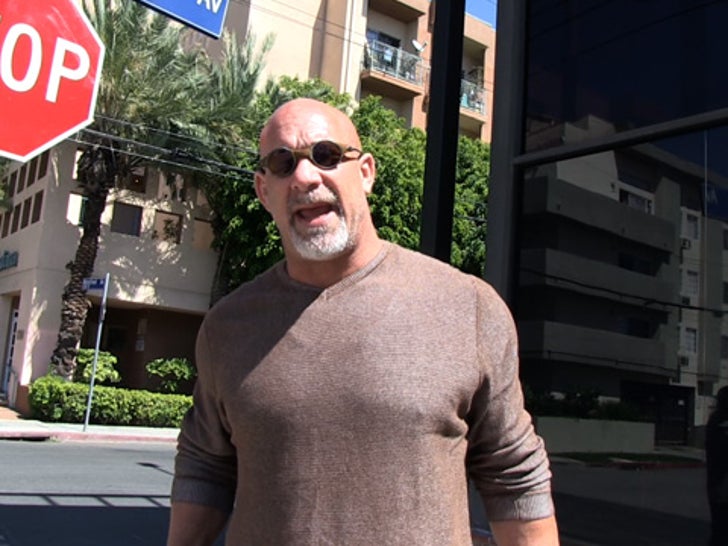 Former pro wrestling star Bill Goldberg says the accident that took the life of a Mexican wrestling star this past weekend was a freak occurrence ... telling TMZ Sports pro wrestling is as safe ever.
Goldberg was out in L.A. when we asked him about the tragic death of 35-year-old Mexican wrestling star El Hijo Del Perro Aguayo who passed away after his spine was snapped during a match last weekend.
Aquayo lay motionless on the ropes for nearly two minutes after the injury, with the other wrestlers apparently thinking it was all part of the show.
Goldberg, a former WCW champion, says despite the horrific nature of the injury wrestling is totally safe, noting that it's VERY rare that these types of accidents happen.
"Name the amount of people who've died in the ring over the past 50 years."
We also asked Bill if he thought the WWE should do any sort of tribute to the fallen star at this weekend's Wrestlemania, and Goldberg thought it was definitely the way to go.
"There's no doubt, there needs to be a silent bell or a moment of silence for him ... there's no doubt."