Whitney Houston's Mom Cissy -- I'm Okay With It If It's Bobbi Kristina's Time to Go
Cissy Houston
I'm Okay If It's
Bobbi Kristina's Time To Go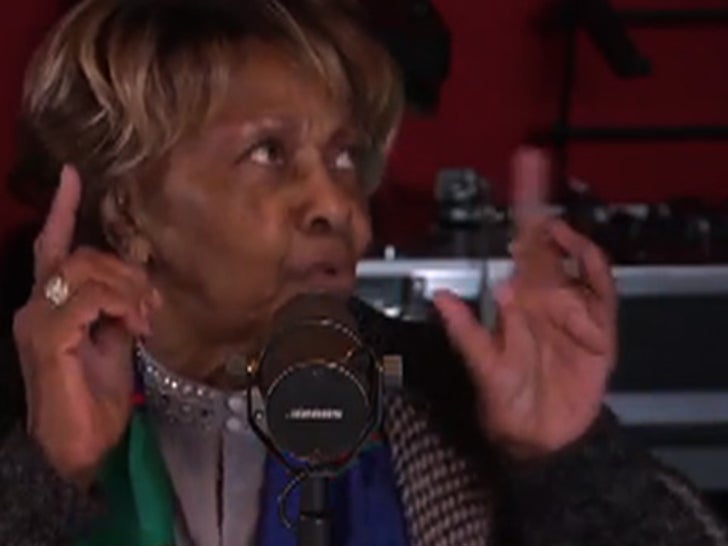 Cissy Houston went on "Midday's With Shaila" on WBLS in NY and thanked everyone for praying for Bobbi Kristina -- but also revealed she's finally at peace with whatever happens.
She said, "If He works a miracle, thank God. And if it happens the other way, I'm alright."
As we've reported ... Bobbi was moved to a rehabilitation facility in Atlanta .. where she can get long term care. Watch for Cissy's update on her condition -- the outlook still sounds bleak.