Kendrick Lamar Does Free Show ... On the Back of a Moving Truck! (VIDEO)
Kendrick Lamar
Does Free Show ...
On the Back of a Moving Truck!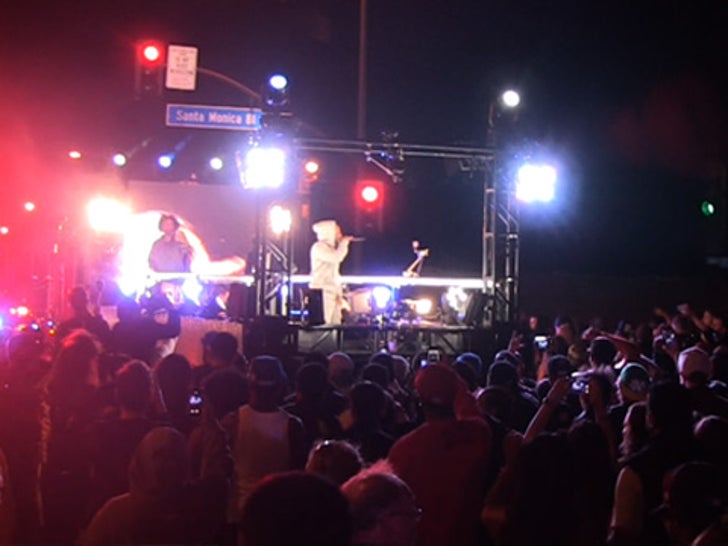 If you like exercise and free music, Kendrick Lamar was your hero Tuesday night because he performed a concert ... from the back of a MOVING flatbed truck.
It all started with a tweet from Kendrick directing his fans to meet him in West Hollywood.
9pm. meet me here. 8950 Sunset Blvd. 930pm. meet me here. 8466 Melrose Ave.

@kendricklamar
Lamar did the gig to promote his new album and as part of a marketing campaign with Reebok. He had TONS of people along for the ride as he shut down the streets and rolled through the city.