Burt Jenner -- Jamie Foxx's Bruce Jokes ... Desperate Attempt to Stay Relevant (VIDEO)
Burt Jenner
Jamie Foxx's Bruce Jokes
Desperate Attempt to Stay Relevant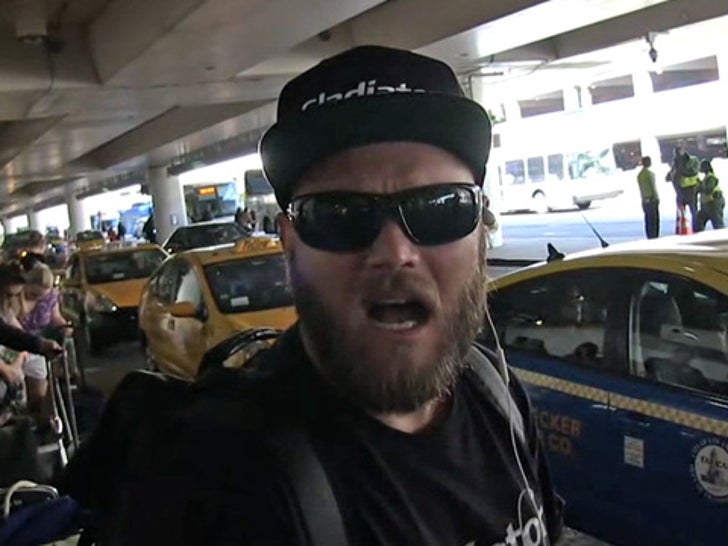 Burt Jenner doesn't have a problem with Jamie Foxx mocking his dad, because in Burt's mind Jamie's career is on the way down and he's just trying to imitate Kevin Hart to stay relevant.
Bruce Jenner's oldest son arrived at LAX Monday, and our photog asked about Jamie's barb at the iHeart Radio Music Awards Sunday night. Jamie said Bruce could sing a male/female duet by himself, and then added he was just busting Bruce's balls while he still had them.
Burt doesn't have a problem with the comment. But he definitely has a problem with Kevin Hart making jokes about his sisters. Kevin made a comment at the Bieber roast that Kendall was hooking up with the Biebs, as Kendall sat in the audience looking uncomfortable.
Listen to Burt ... that clearly pissed him off.
BTW, we're told all 3 of Bruce's boys have no problem with comedians making jokes about their dad's impending sex change. They say the LGBT community needs to chill ... it's just comedy.