Tara Reid -- Let's Get Wasted, Stranger ... And Ink My Name On Your Body! (VIDEO)
Tara Reid
Let's Get Wasted, Stranger
And Ink My Name On Your Body!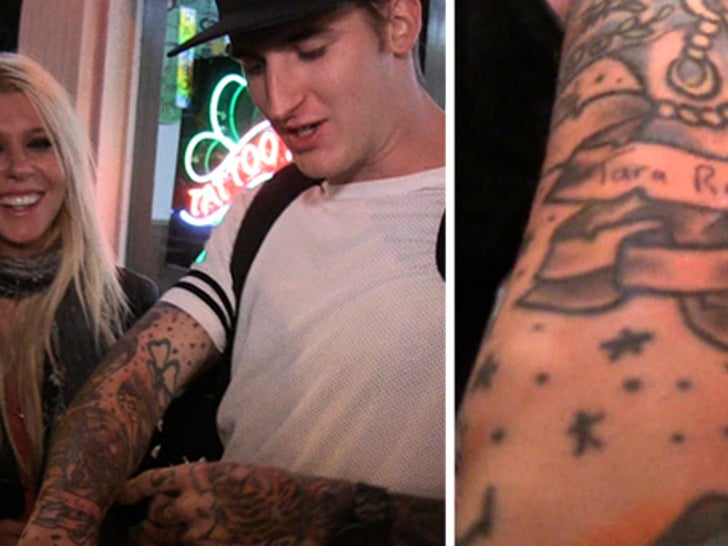 Tara Reid accompanied a total stranger to a Hollywood tattoo parlor so he could get her name tattooed on his arm, but luckily for Tara ... she wasn't drunk enough to return the favor.
Reid and this guy (good luck trying to understand him when he slurs his name) met on a flight back from Ultra in Miami, and clearly they both enjoyed a few cocktails along the way.
We figured out the guy is DJ Crichy Crich -- and for some reason he and Tara thought it was a good idea to go straight from the airport to the tattoo parlor.
Unlike hangovers, that tat is pretty permanent.