Kenny Smith -- Honoring Dean Smith ... With UNC Dinner at Final Four
Kenny Smith
Honoring Dean Smith
With UNC Dinner at Final Four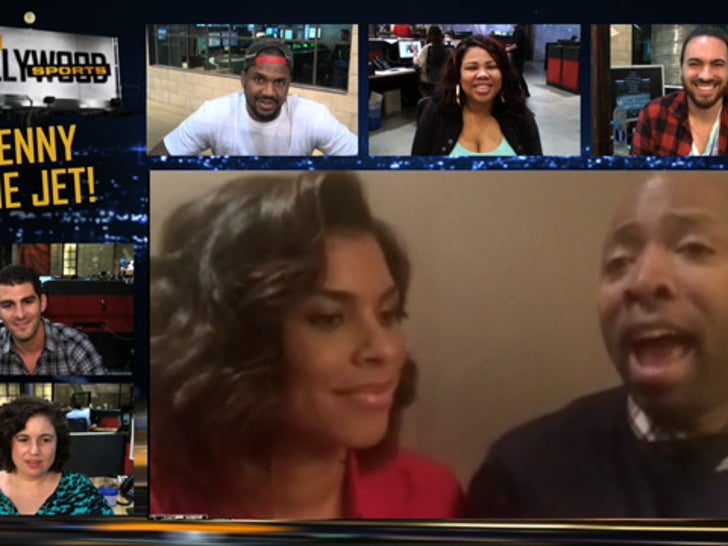 Kenny "The Jet" Smith says he's not exactly going to honor his former UNC coach's last wishes ... 'cause even though he got Dean Smith's $200 check, he refuses to spend the money.
You know the back story, the legendary basketball coach directed his estate to send $200 to all of his former lettermen after his death -- instructing the guys to have one last dinner on him.
But when Kenny -- who played for Smith in the '80s -- appeared on "TMZ Hollywood Sports" on Wednesday, he told us he can't bring himself to spend Dean's cash ... it's going in a frame.
Instead, Kenny says he's planning an event during the Final Four in Indianapolis this weekend -- gathering a bunch of ex-Tarheels for a special tribute to the the man he considers the greatest college coach of all time. Pretty cool.
BTW -- the hot lady with Kenny is his wife Gwen ... his co-star in their upcoming reality show. "Meet The Smiths." The two of them dish about the series on "TMZ Hollywood Sports" tonight on Reelz.