Pam Anderson -- Courthouse Tirade ... Sex With Rick Salomon Was Bad & He Was Tricky (VIDEO)
Pam Anderson
Rick Salomon Sex Was Bad
And He Was Tricky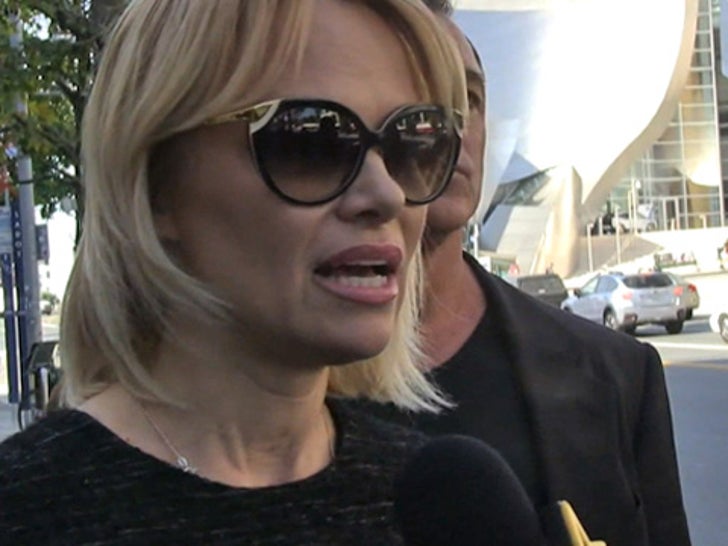 Pam Anderson showed up in court Friday in a very short dress ... and it's weird on so many levels because she knew the person she's going after, Rick Salomon, wasn't even going to show up.
Pam was trying to get a permanent restraining order against her estranged hubby, but she never served him with legal docs so the case was put over until next month. There's a temporary restraining order that has been extended in the meantime.
But Pam went on a tear outside court -- flanked by 2 bodyguards and her driver -- claiming she fears for her safety. She also trashed Rick, alleging the sex wasn't really good and he was in the relationship for fame. She says he kept a lock of her hair and photos just for hype.
What's bizarre is that Pam has famously shown pretty much everything to the world so there's not much else to reveal. Also, she keeps going back to the well ... they've been married 2 times.
On top of that, sources connected to the former couple tell TMZ ... their divorce case has settled. Although Rick filed for annulment, he's agreed to a divorce and a property settlement where he will pay her north of a million bucks.
But now that she's tearing into Rick, Pam may have just torpedoed the settlement.