Pam Anderson -- Rick Salomon Made $40 Mil Last Year ... Playing Poker with ONE GUY!!!
Pam Anderson
Rick Salomon Made $40 Mil Last Year
... Playing Poker with ONE GUY!!!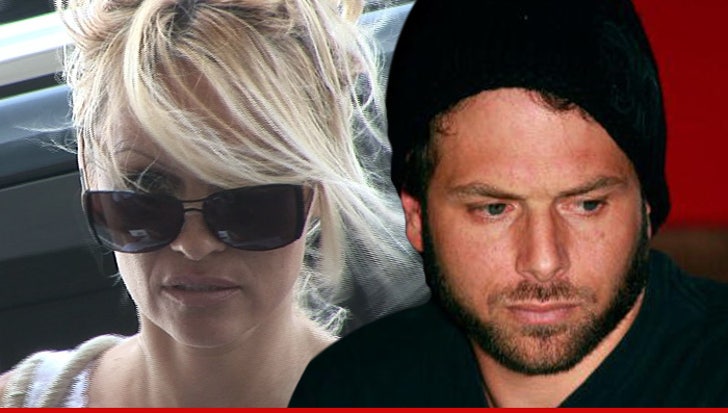 EXCLUSIVE
Pam Anderson says Rick Salomon may not be screwing her anymore, but he's definitely screwing the tax man ... because he's dodging a tax bill on $40 million in poker winnings in 2014 alone.
TMZ broke the story ... Rick has filed for an annulment from Pam in Nevada. She wants a California divorce, not an annulment, because it could entitle her to half his poker earnings.
Pam claims in new legal docs -- obtained by TMZ -- Rick won $40 MIL from ONE GUY -- Andy Beal, a billionaire real estate mogul who plays high stakes poker. In one weekend, Beal gambled at the Bellagio in Vegas and was up $13 mil at one point and down more than $16 mil later.
Pam says in the docs, Rick is lying in his annulment papers by saying he's a resident of Nevada, where there is no state income tax. Pam says they have lived in Malibu, California, where the state tax rate is a whopping 13%.
Pam says Rick actually used some of his earnings last year to buy a $4 million Nevada pad by paying cash, and then had his assistant use Rick's credit card in Nevada to make small purchases, making it look like Rick was living there.
Rick's people say Pam is on a mission to ruin Rick because she's not happy about the proposed divorce settlement.