'Sugar' Shane Mosley -- Blasted by BKB Champ ... You're a Fat, Washed Up Bitch
'Sugar' Shane Mosley
Blasted by BKB Champ ...
You're a Fat, Washed Up Bitch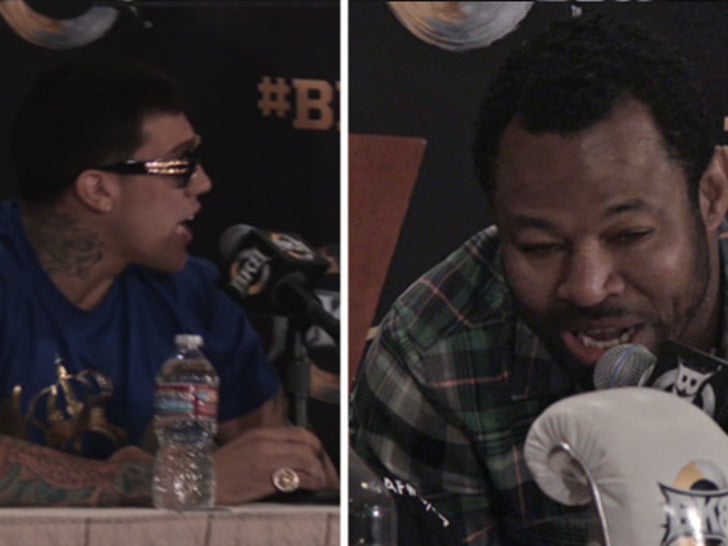 Ex boxing champ "Sugar" Shane Mosley got smacked up, verbally -- and damn near physically -- during an explosive pre-fight news conference for this weekend's BKB Championship bout.
The video is intense ... so here's what you need to know: the BKB middleweight champ is Gabe Rosado (scary dude with tatts and shades) and the challenger is Curtis Stevens (not so scary dude in Giants hat). They don't like or respect each other one bit.
The scene erupted Thursday in Las Vegas when 29-year-old Gabe and his trainer started calling out Mosley. 43-year-old Shane trained Curtis, but ended up getting called out for being overrated, fat, and a bitch ... for starters. And for some reason, the entire state of North Dakota got dissed too.
It seems a little scripted, but it definitely hypes the fight -- going down Saturday night on PPV. Don King would be proud.
Sidenote: If you don't know what BKB (Big Knockout Boxing) is ... it's pretty awesome. Much smaller ring, no ropes, and a ton of knockouts. Mike Tyson would be proud.