UFC 189 Presser -- Drunk Irish Guy Takes Mic ... Trash Talks Jose Aldo
UFC 189 Presser
Drunk Irish Guy Takes Mic
... Trash Talks Jose Aldo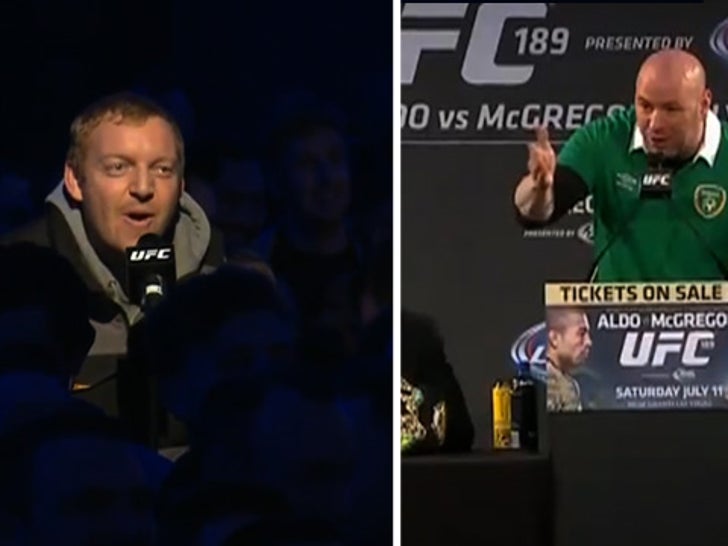 Two CLASSIC moments at the UFC 189 media event in Ireland moments ago -- when two fans hijacked the mic and started talking SMACK right to Jose Aldo ... and IT'S HILARIOUS!!!
FYI -- Dana White opened up the event for questions from the media (and only the media) about the fight between Ireland's own Conor McGregor and Aldo set for July.
That's when some drunk dude took the mic and started spouting off at the mouth ... asking Aldo," Do you know the word spank? 'Cause you're gonna get SPANKED!"
It went on for another minute ... funny stuff.
Then it gets BETTER -- when some little kid followed suit ... and demanded Aldo hand over the belt now, 'cause Conor's gonna beat his face in.