UFC's Dana White -- Brock Lesnar Has My Blessing ... WWE Was the Right Move
UFC's Dana White
Brock Lesnar Has My Blessing
WWE Was the Right Move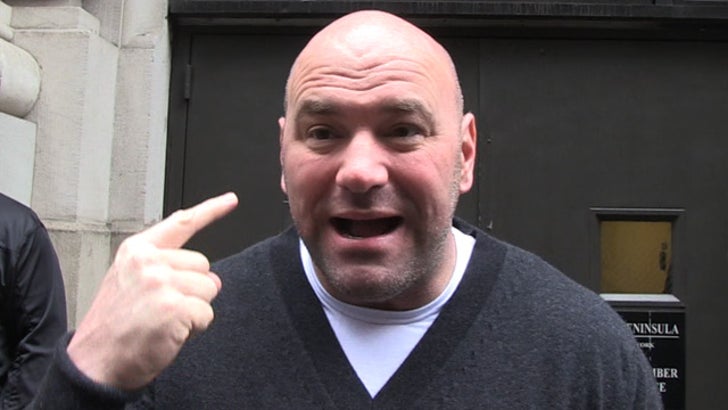 TMZSports.com
There's no bad blood between Dana White and Brock Lesnar after Brock turned down a UFC contract to sign with the WWE this week ... with Dana telling TMZ Sports he thinks Brock made the right move.
White says Lesnar handled the situation perfectly -- and even called up the UFC to give them a heads-up about his decision before he announced his deal with Vince McMahon.
"I think it's the right decision and I'm happy for him," White says ... "Vince gave him a deal he couldn't refuse at the right time in his life."
"I'm happy for Vince. I'm happy for Brock and I'm happy for his family. It's a great deal for everybody."