Rob Gronkowski -- I'm Such a Good Cop ... I Didn't Even Audition for the Role (VIDEO)
Rob Gronkowski
I'm Such a Good Cop
I Didn't Even Audition for the Role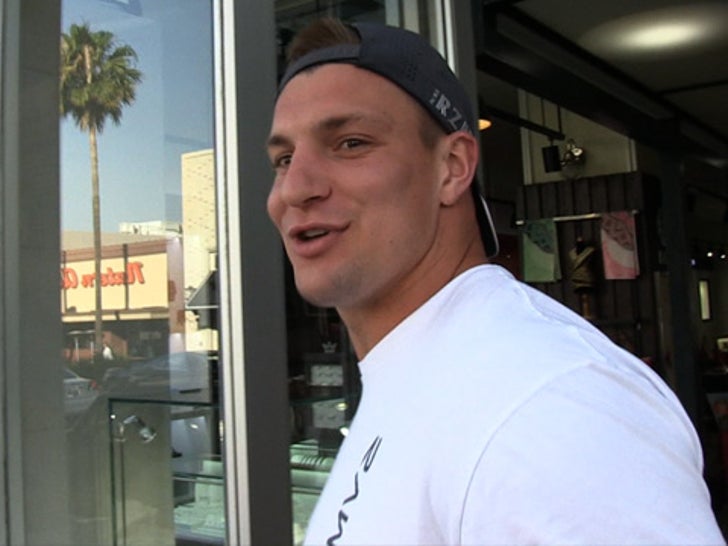 Rob Gronkowski answers to Officer Weadon ... because he IS Officer Weadon.
Our photog spotted Gronk and company cruising Bev Hills Friday where he called out the faux cop's name. Gronk doesn't get it at first, but then the real story unfolds.
Turns out Patriot's tight end played the man in blue in an upcoming movie, "You Can't Have It."
Gronk's manager, Henry Penzi -- one of Mark Wahlberg's boys -- makes it clear, there's life after football. In fact, Gronk is such a natural, he didn't even have to read for the role.
BTW ... Gronk spills the beans on his action star inspiration.