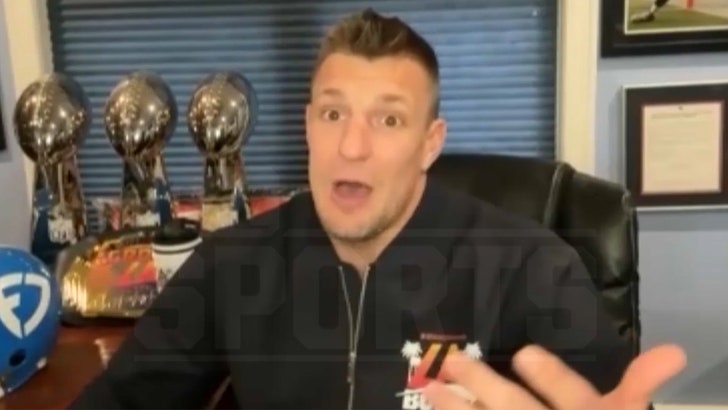 TMZSports.com
Bill Belichick won't be hanging up his headset after this season ... and, in fact, the New England head coach will likely be back with the Patriots in 2024!!!
... at least, that's according to Rob Gronkowski, who tells TMZ Sports there's "no chance" his former coach retires following the Pats' rough 2023.
"The guy loves football," Gronk said. "He breathes football. He eats football. He sleeps football. He yells football -- let me tell you that!"
Gronk did tell us there is a small possibility Belichick and Robert Kraft could "mutually agree to split" following this season ... but he added, "I can't really see that happening."
"He literally loves the game of football that much," the ex-Patriots tight end continued. "That's why he helped develop me as a great player, 'cause I got to learn from the best, baby."
Of course, there are some NFL pundits who feel differently than Gronk ... believing that because this year has been such a mess in New England (the team is currently 3-10), there could be a huge shake-up involving the coach.
Some have speculated if The Hoodie doesn't retire, the Patriots could trade him and start fresh.
Although following a solid win over the Steelers on Thursday night -- there is a bit more optimism Belichick could be back ... something Gronk certainly seems to prefer right now.