T.I. stood on business with all ten toes after a club attempted to capitalize off his viral spat with his son, King ... letting the owners of the establishment know he came to shut the party down!!!
Tip and King had been previously scheduled to appear at Atlanta's Elleven45 Lounge for its "R&B Wednesdays" but just one day before the event, the rapper learned a flyer to promote the event included a photoshopped image of Tip holding King in a headlock.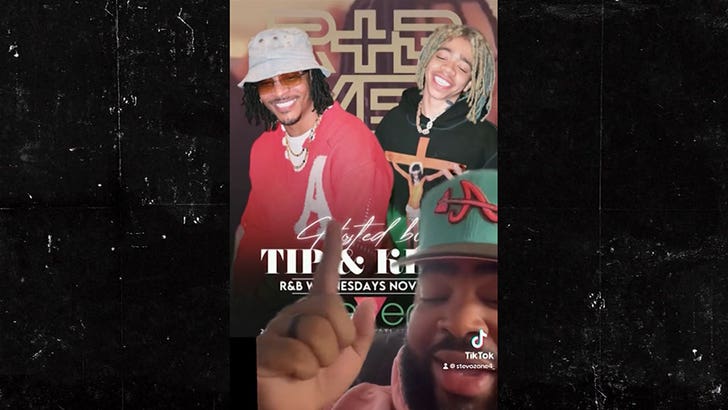 TikTok / @stevozone4_
The image was meant to poke fun at King flipping out on his parents during Sunday's Atlanta Falcons game inside the Mercedes-Benz Stadium suites over claims he grew up more rugged than he actually did.
T.I. confronted everyone at Elleven45 Lounge, letting them know it wasn't cool, and threatened the whole appearance would be cut unless things changed.
The full video of Ti Son, King, speaking how he grew up in the hood and how he stood on business… Ti and his mom insists he grew up in a gated community and sucked his pacifier til 12 years old pic.twitter.com/CBl9KVjLwd

— DJ Akademiks (@Akademiks) November 27, 2023 @Akademiks
In his outrage, Tip stated the city of Atlanta was still his -- and regardless if the club honchos were homegrown or outsiders, they'd abide by his rules!!!
Waiting for your permission to load the Instagram Media.
Turns out, Tips' fury worked ... because the club promoter changed the flyer and the event went on as planned Wednesday.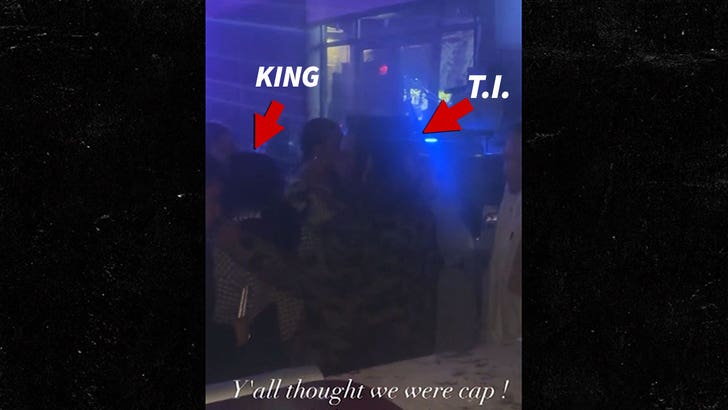 Instagram / @wagonthefineassbartender
T.I., King and Domani all pulled up to the event, and all looked to be well with the fam bam.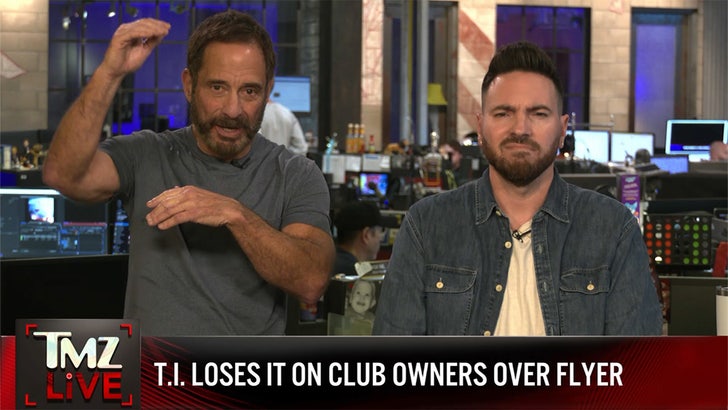 TMZ.com