Pam Anderson -- Rick Who? I Almost Dating This Guy (VIDEO)
Pam Anderson
Rick Who?
I'm Almost Dating This Guy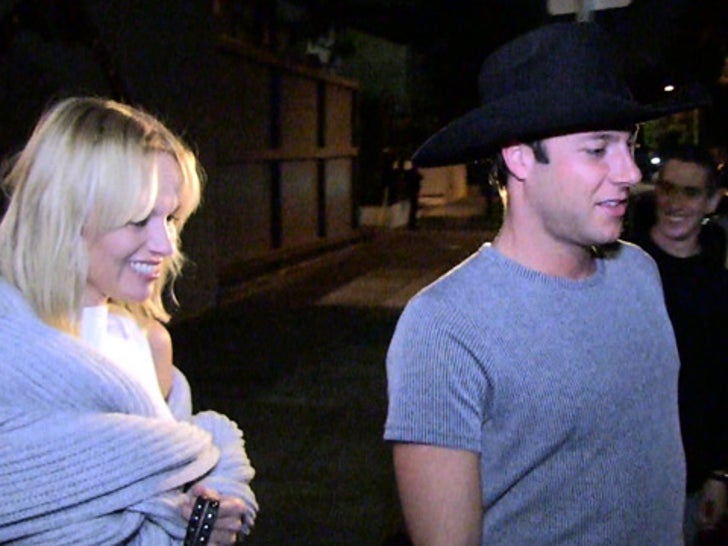 Pam Anderson breezed out of Crossroads restaurant in L.A. Saturday night, and she's certainly sending smoke signals ... she's moved on from hubby Rick Salomon.
She had dinner with a guy whom she certainly intimated was on the precipice of becoming her newest catch.
Pam was mum about her comments Friday that her relationship with Rick was devoid of romance, despite writings to the contrary.
As we reported, our sources say Pam and Rick have already struck a settlement, which includes a payout to her of an amount north of $1 mil. It's unclear if her comments Friday were enough to blow it up.