Sylvester Stallone to Mayweather & Pacquiao -- Let's Make a Deal
Sylvester Stallone
to Mayweather & Pacquiao:
Let's Make a Deal!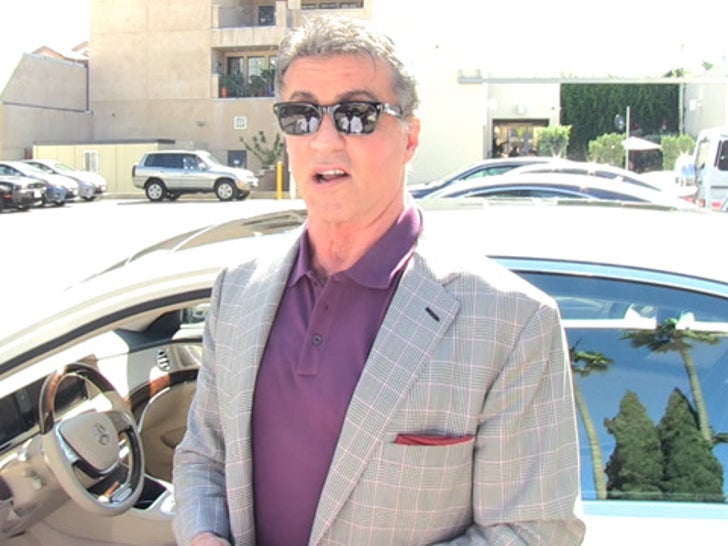 With reports that Sly already offered Pacman a role in the upcoming "Expendables 4" -- we asked Stallone if he would put the role up for grabs ... winner of the fight gets the gig.
But Stallone had a better idea -- "Here's the deal. I'll take their salary and they can have the WHOLE thing."
So, let's do the math -- Floyd's expected to make at least $150 mil. Pac will do around $100 mil.
"The Expendables" franchise has already pulled in around $800 MILLION on worldwide box office sales ... and with at least TWO more movies reportedly in the works, not including 2 possible spin-offs (a female cast version and an Antonio Banderas spin-off) ... there's A LOT of potential.
So, if you were Floyd or Manny -- take the deal???