Manny Pacquiao -- CELEB TRAIN KEEPS ROLLIN' ... Works Out w/ Mickey Rourke
Manny Pacquiao
CELEB TRAIN KEEPS ROLLIN'
Works Out w/ Mickey Rourke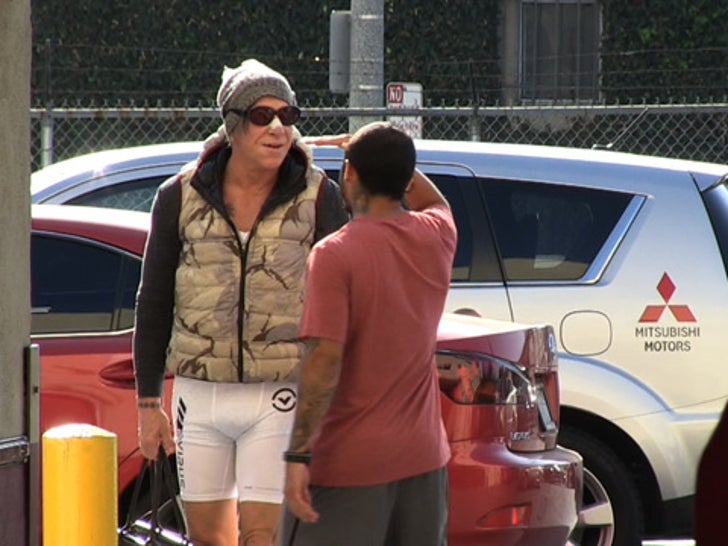 Another day, another huge star at Manny Pacquiao's L.A. training camp -- this time, Mickey Rourke swung by for a workout ... and TMZ Sports has the footage.
Rourke -- sportin' a camouflage vest and some tight white bike shorts -- hit up Wild Card Boxing Club in Hollywood ... while Manny was inside gettin' his sweat on.
PacMan has been working out with a BUNCH of big stars lately -- including Tim Tebow, Dave Chappelle and Cuba Gooding Jr. ... and as we previously reported, Muhammad Ali is also rooting for him.