Dave Chappelle -- Son Training at Pacquiao's Boxing Gym
Dave Chappelle
Son Training at Pacquiao's Boxing Gym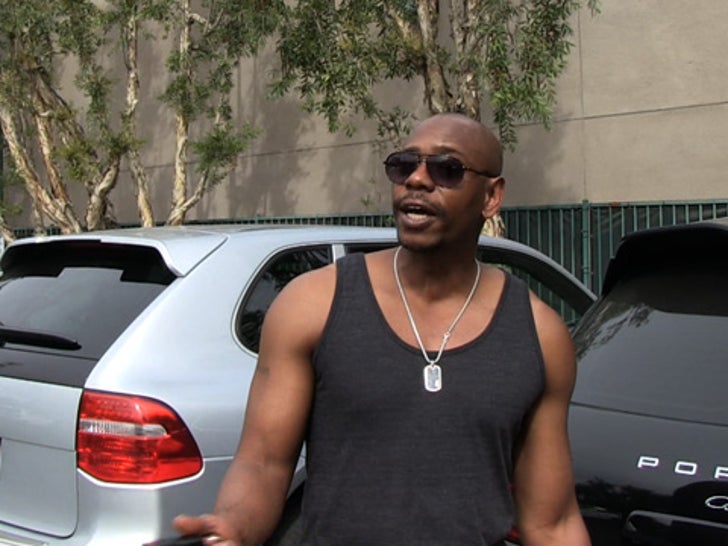 Dave Chappelle's son is learning to box with some of the BEST trainers in the world -- the Pacquiao camp -- and the comedian tells us there's a possibility his kid could go pro.
Chappelle is good friends with Manny's trainer Freddie Roach -- and often gets in a workout at Freddie's Wild Card Boxing Club in Hollywood.
Earlier this week, we spotted Dave and had to ask how serious he was about the sport.
While Dave kept the possibility open, he told us the experience is more about letting his kid explore an interest -- "He shows interest? I nurture my kid's interest."
BTW -- we spoke with people at the gym who tell us Dave's kid is no joke ... with one person saying, "He's pretty good."