Shaq -- Shootout with Giant Son
Shaq
Shootout with Giant Son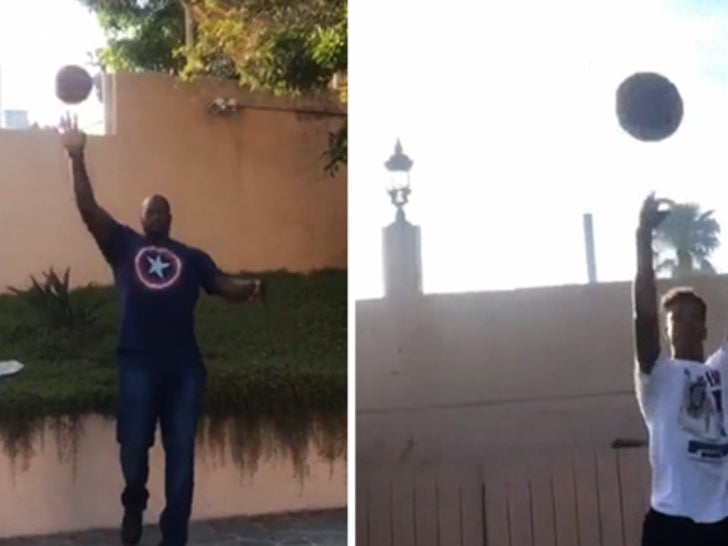 Shaq Vs. .... his 16-year-old son Shareef ... in a long-range shooting contest -- and it was all on video.
Turns out ... Shaq's boy is a rising high school basketball star (in part due to the fact he's 6'7") ... and over the weekend, father and son battled it out in the backyard with a 3-point shooting competition.
Shaq used the 1-arm technique ... Shareef had the better technique -- and they BOTH hit their shots.
And get this ... we spoke with Shareef's mom, Shaunie O'Neal, on "TMZ Hollywood Sports" last week who was raving about her son's athletic ability -- but raised one major issue -- shopping.
You ever try to find clothes or shoes for a 6'7" (and growing) kid? It's harder than you think ...