Adam Levine -- When Female Fans Attack ... Beware Sharp Fingernails (VIDEO)
Adam Levine
When Female Fans Attack ...
Beware Sharp Fingernails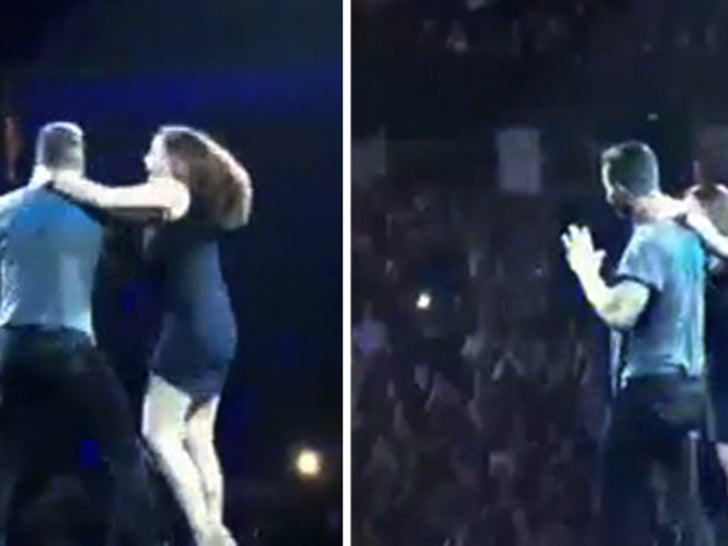 Adam Levine was like a hostage negotiator onstage ... confronted with an overzealous fan -- except in this case, he was also the hostage!
Levine was performing with Maroon 5 in Anaheim, CA on Monday night when a woman charged at him from behind and threw her arms around him. It wasn't a devastating blow, but Adam was visibly shocked.
Still, he didn't overreact -- this was no Afroman or Riff Raff replay ... Adam took a totally different approach, but still sustained an injury. He told the crowd the woman cut his ear with her fingernails.
Of course, Adam might not have been so cool under pressure ... if he hadn't recently (and accidentally) clocked a fan in the face with a microphone.