Christian Audigier -- Ed Hardy Founder Battling Cancer (VIDEO)
Christian Audigier
Ed Hardy Founder Battling Cancer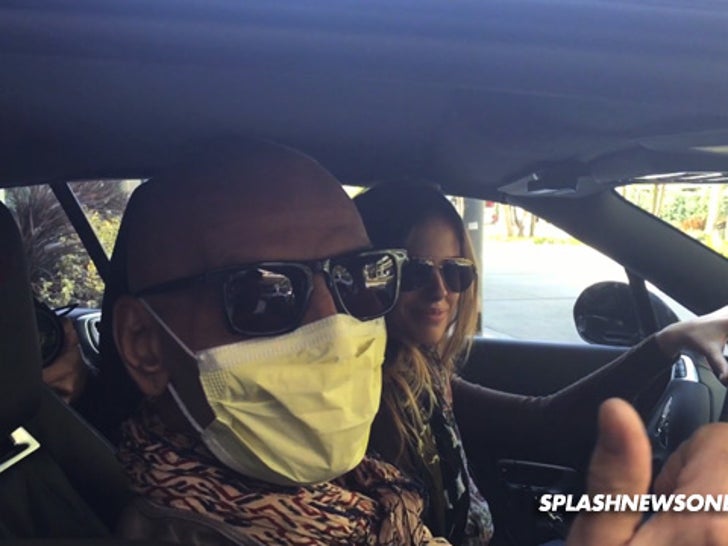 9:15 AM PST -- TMZ spoke with Christian Audigier who says he was diagnosed with MDS (Myelodysplastic Syndrome) in January. It is the same bone disease GMA anchor Robin Roberts was diagnosed with back in 2012.
Audigier was on chemotherapy until he received a bone marrow transplant on March 19th.
After the successful transplant, he now goes to Cedars-Sinai 2-3x a week for checkups and is currently doing much better.
Christian Audigier -- the iconic fashion mogul behind the success of Ed Hardy and Von Dutch -- is fighting cancer... but he may be winning.
The legendary designer surprised our photog Monday as he was leaving Cedars-Sinai in L.A. by revealing he had the disease and just finished another round of treatment -- presumably chemo.
He didn't specify the type of cancer ... but indicates he's cancer free.
Audigier -- who has a net worth of nearly $250 MIL -- has worked with Guess, Levi's, Diesel, American Outfitters, Bisou Bisou, and XOXO ... his own brands are currently available in over 40 countries.