Britney Spears -- Suffers Busted Ankle ... Show Will NOT Go On!!!
Britney Spears
My Ankle's Busted
... Show Will NOT Go On!!!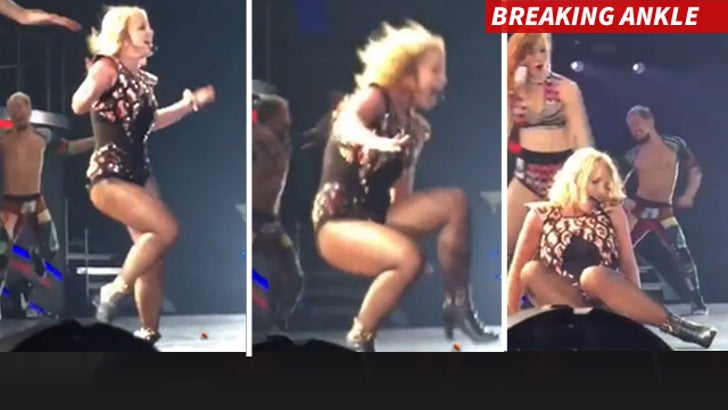 Break.com
Britney Spears hurt her ankle so badly during her Las Vegas show Wednesday night, she's been forced to cancel two shows.
Her shows for this coming Friday and Saturday will be rescheduled after doctors advised her not to perform ... opting instead to rest her injured ankle so it can heal.
So, now it looks like Britney has no plans on Saturday night ... or she will be front and center at the Floyd Mayweather/Manny Pacquiao fight, which just happens to be the same night ...